UPLIFTING AUTHORS
AMPLIFYING AUTHENTIC AUTHORS IN LITERATURE
At Wahida Clark Publishing, we believe that every person has a story to tell, and we're committed to shining a light on diverse, authentic voices in urban literature. We uplift authors who are passionate about telling compelling stories that authentically represent the experiences of people from all walks of life. Become a part of our community of authors today!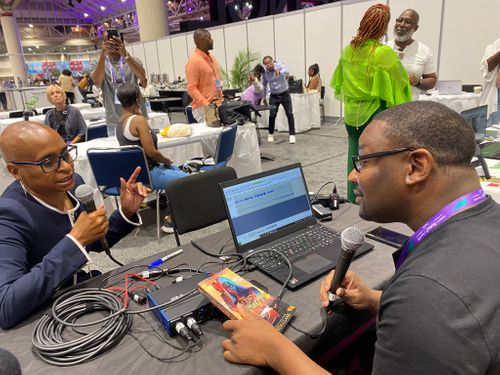 Real Stories, Real Voices
We believe in supporting both debut and seasoned authors who are committed to being themselves and exploring everyday themes that exist in our society. Whether you are writing about topics like love, race, poverty, or family dynamics, our mission is to guide you and uplift your book to its highest potential. We welcome people from all professional and cultural backgrounds, as we recognize that diversity nurtures creativity and allows for varied perspectives that contribute to literature.

Underrepresented Writers
Every author has a unique and powerful voice that deserves to be heard, which is why we're dedicated to promoting a wide range of writing styles and topics. At Wahida Clark Publishing, we celebrate the creativity that exists in every writer with belief that everyone deserves to have their voice heard and celebrated. Our community of esteemed authors includes:
Sorry, there was an error retrieving the next set of items.