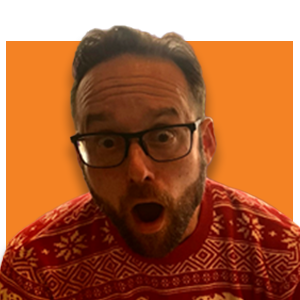 D.B. Bray is an author and the publishing director at WClark Publishing, the best traditional publishing house in the world. During COVID, he decided to get on Instagram for the first time in his life, and just woke up one day and thought, "I want to start a show called Th OoooWeeee Chronicles to showcase underrepresented African American creatives."
And so began the IG show, The OoooWeeee Chronicles where he has interviewed some of yours and his favorite writers of all time. After asking Wahida Clark to come on the show (with a really janky flyer), his life changed in more ways than he could have dreamed. And every day he gets up, he thanks God for the opportunities he's been given.
He is the author of the crime series Blood & Whiskey, narrated by the magnificent Irishman, Karl Haycock. The YA adult novel The Last Tribe, narrated by the supercalfragalistic Walt Allen (also of Emperors & Assassins). And as a personal accomplishment, D.B. has co-written with the Queen of Street Lit, on her way to becoming the Queen of Fantasy with your help!
They have co-written The Loners, a mixed mercenary companies of DND characters with a street lit edge. And the topper is their collaboration, The Light Brigade, a new age inclusive Underworld, releasing soon.
When not signing talent, writing, zoom calls, or anything else that happens in his crazy day, he enjoys spending time with his wife, Dolores and his three dogs (Japanese Chins), Chin, Juno, and Sushi. Most days you can he and his family walking the quiet streets of Ft. Monroe in Hampton, VA.