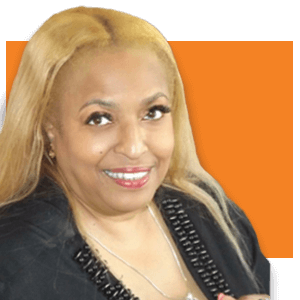 A multi-award winning journalist, Flo Anthony has hosts the daily nationally syndicated radio show "Gossip On The Go With Flo," heard in over 20 markets. Author of the Black Expressions Bestselling novel, "Deadly Stuff Players," Flo is also the Publisher/editor in chief of blacknoir.nyc and writes a weekly syndicated newspaper column "Go With The Flo," as well as a monthly column "Big Apple Buzz" in Resident Magazine.
A pioneer in the newspaper world, Flo is the first African American woman to work in the sports department of the New York Post, as well as the first African American to work in the New York Post's Entertainment Department and on the paper's world renowned Page Six. She worked at the New York Post for nearly a decade before leaving to helm her own column at Her New York for a six-figure salary, which was groundbreaking for a woman of color in the newspaper industry prior to the millennium.
A familiar face on television, Flo can currently be seen on "Life After" on TV One and is a frequent contributor on "The Insider" and "Entertainment Tonight." She has appeared on over 25 television programs over the course of her career, which began with a contract on the late Joan Rivers' Emmy award winning talk show.
A graduate of Howard University, with extended graduate studies at the University of Michigan, Flo resides in East Harlem.