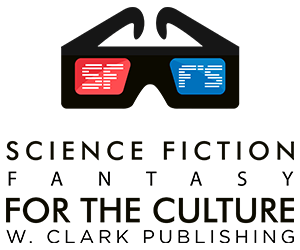 Science Fiction Fantasy (SFF)
Science Fiction Fantasy (SFF)
At SF/For the Culture, we believe in amazing science fiction, fantasy, and speculative fiction stories told from unique and underserved perspectives, in their own voice. Fantasy, science fiction, or speculative fiction are essential. They shape our imagination, and, in turn, inspire how we shape the world we live in. Now, more than ever, we need new voices, new heroes, and new stories.
With that in mind, we move forward with a commitment to elevate and amplify SF/F with a focus on melanated spaces, publishing world-class books produced by world-class imaginations. This is SF/For the Culture: Unapologetically Amplified Lit!
Blurbing Out for the Culture
Changing It Up, A Bit!!!!