Valentine's Day Quiet Chick Mystery Pleasure Box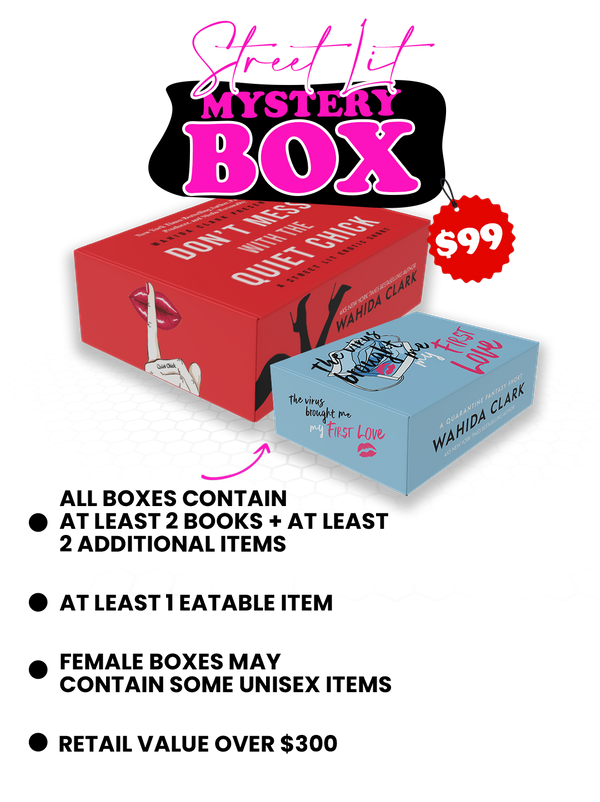 Awaken The Quiet Chick in You This Valentine's Day
What better way to spend this Valentine's Day, than with a good book and some new toys? From sensual and playful to fun and flirty, let us help you pass the time! Whether you want to add a bit of pleasure to your self-care Sunday routine, or you're looking to spice up things in the bedroom with your partner. Enjoy a tasteful selection of sexual and sensual items, including items such as flavored condoms, tasteful lubricants, adult toys and even more sexy surprises. Handpicked by the Queen of Street Lit herself to be paired with her new erotica tale, The Quiet Chick, this pleasure box is one for the books!
We preserve your interests by delivering your goodies in our discreet packaging for total anonymity. But this is NSFW, so shipping to the office is highly discouraged - don't say we didn't warn you!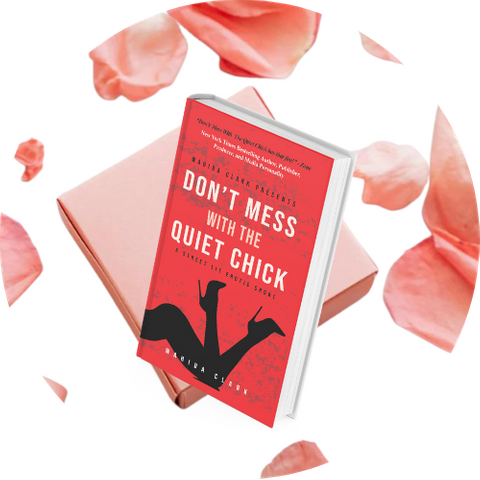 Awaken The Quiet Chick in You
The Quiet Chick Box
Modest sexual items and adult toys that will take you from foreplay to finish with each use and leave you writhing in pleasure. This street-lit erotica collection contains a paperback copy of The Quiet Chick (Street Lit Erotica) or The Quiet Chick (Contemporary Erotica), a mask to protect you from COVID-19, and several products for adult pleasure.